Kurilpa Hall can be hired for private and community gatherings. This includes seminars, meetings, workshops, classes, parties and live performances. Situated in the heart of West End, it provides a great location for the inner-city. Building capacity is 100 people maximum (per the Fire Brigade).
One-off and recurring bookings can be made by calling the office during business hours. 
Front Automatic Main Entry Door is independently accessible to accommodate wheelchairs and walkers.   Side entry door (from car park) is not wheelchair accessible.
The maximum capacity of the hall is 100 people.  Only the main hall function room is for hire.  Storage and office space are not available for use without prior consent of Management.
Dimensions of the room are 12 metres by 14.3 metres, with a raised stage (6m x 2 m) on the south wall.
The main function room has ceiling fans and three air conditioning units.
There is a kitchen adjacent to the function room with refrigerator, microwave, and electric hot water urn for tea/coffee, large gas stove/oven, large washing-up sink, handwashing sink, island bench, and pass-through to main hall area.
Crockery and cutlery are not provided. 
Rubbish bins, bin bags and rubbish disposal must be provided by the hall hirer.  Rubbish removed from the premises at the conclusion of hire and not left behind.  Failure to remove rubbish may result in a $100 cleaning fee.
Room Equipment: Large folding tables x 13, Small folding tables x 5, round fixed table, Chairs x 100, & Partition Screens on Wheels.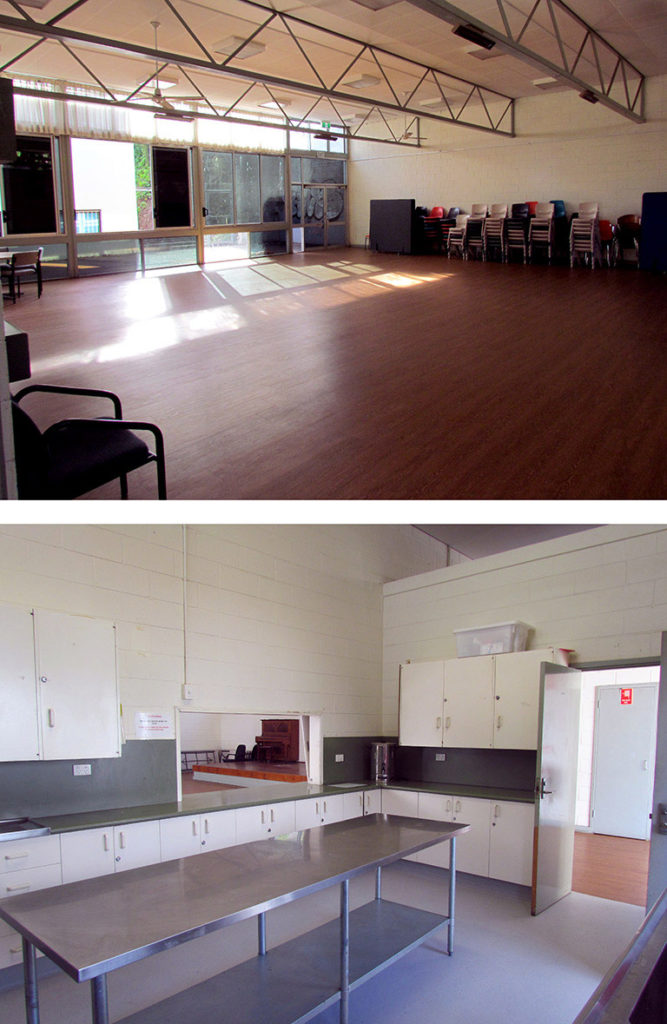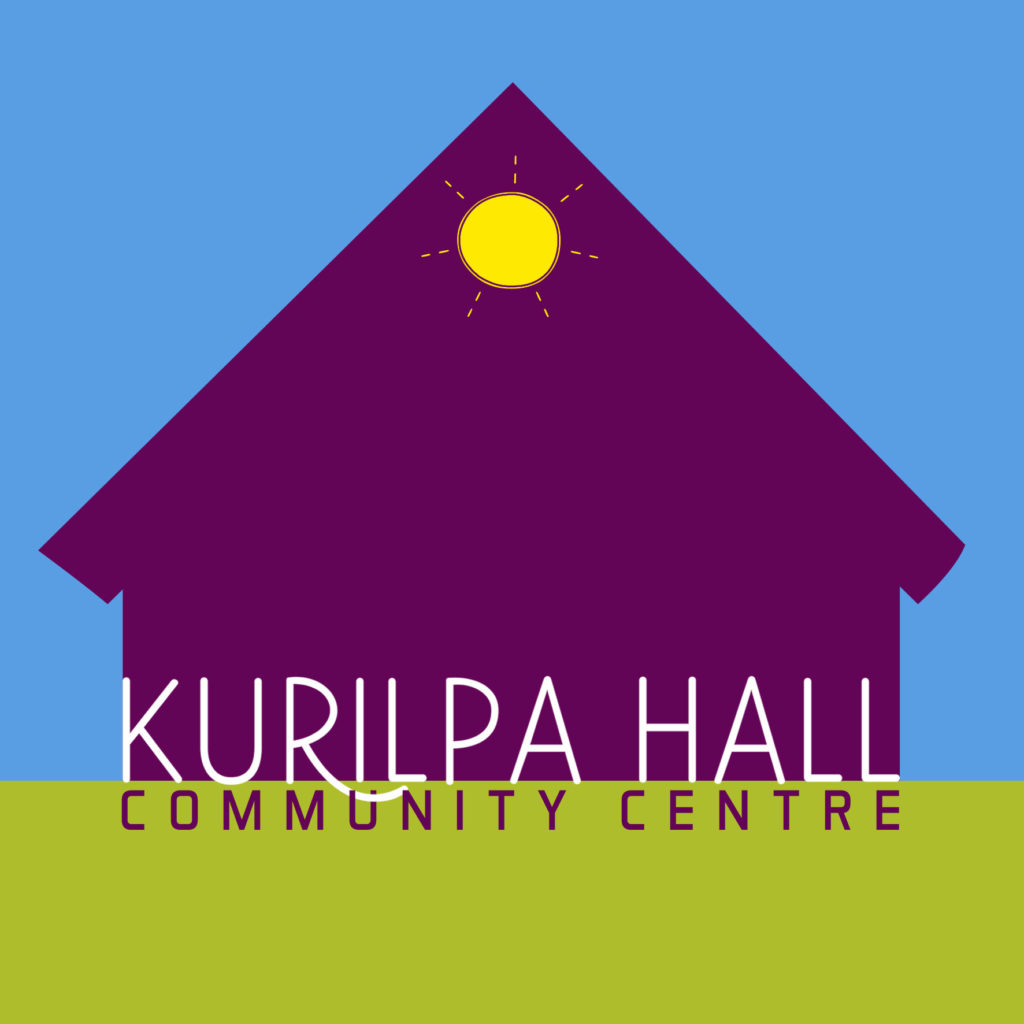 Pricing is by the hour and varies by event type. Community and non-profit groups receive a discounted rate. Day rates are also available (8 hours minimum).  
A security bond is required for all hall hires, and also varies by event type. Larger events with more people and consumption of alcohol will attract a higher bond. Bonds are refunded provided the hall is left in a satisfactory handover state.
For after-hours and weekend hires, a key is required to access the building and a refundable deposit of $50 covers lending of a key.
Please call us on: (07) 3844 5878​ for a quote.
Forms & Further Information
You may ring our office on 07 3844 5878 to discuss your booking. If your desired date and time is available and you wish to book, please complete, sign and return the appropriate form to our office for processing.
Booking Types/Forms (download from links below):